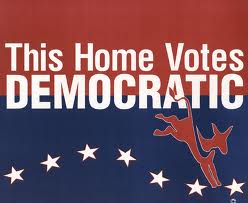 According to Ronald Reagan, "Democracy is worth dying for, because it's the most deeply honourable form of government ever devised by man". Do you strongly agree with this? If yes, then you belong to this blog. True, asking the question "do we need a democratic country" may sound like an easy one, and a lot of people would die for it. But it is important to know what democracy really means, and how we can achieve such kind of democracy.
With that question in view, this blog is created to open the minds of majority for a Free Democratic Party. What does that mean? Well, the answer can be found just here. We believe that this blog can be a good source of information regarding democracy. If you feel that you have that deep desire to make citizens become active in the society, then this blog is your place.
Learn more as we take a tour to how it feels to be in democratic country. Feel free to browse throughout our blog and we do hope you find the gem that you are looking for!